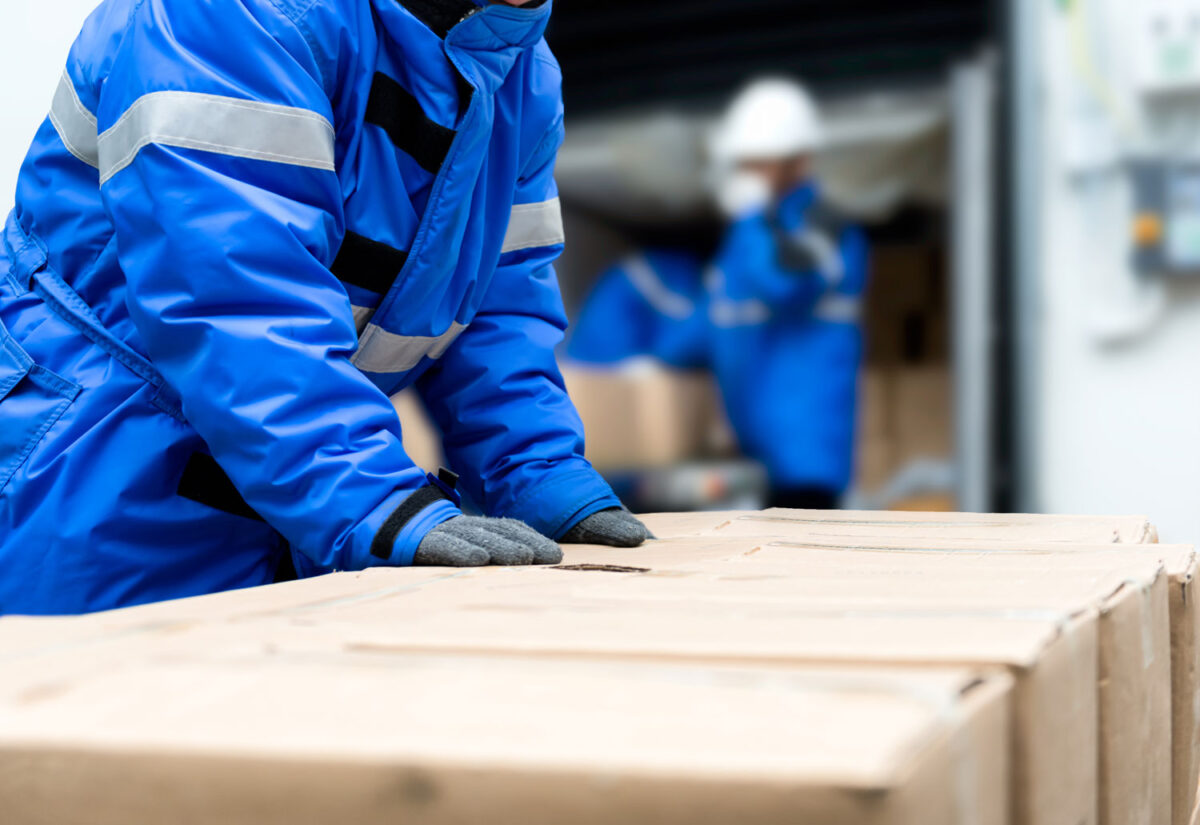 What is a cold storage warehouse?
Cold storage is used to keep food at an optimum temperature to slow decay or spoilage. While some sources differentiate cold storage warehouses from frozen storage warehouses, the term "cold storage warehouse" is often used broadly to refer to a controlled temperature-controlled space inside of a building.
Many cold storage warehouses have both cold and frozen areas of warehouses to preserve a variety of products at different temperatures. For instance, cheese would not be stored in the same area as frozen beef patties. Multi-temperature cold storage warehouses are equipped to adjust temperatures in different areas to accommodate ideal temperatures for food, beverages, or even medicine.
There are hundreds of cold storage warehouses in the United States and each varies in the services offered, such as blast freezing, which helps prevent large crystals on food by freezing food very quickly and thus preserving the quality and taste of food. Most warehouses have millions of cubic feet and the top two global refrigeration suppliers in the world, Lineage, and Americold, have over one billion cubic feet of cold storage capacity.
Nearly all cold storage warehouses have systematized logistics support systems that enable perishable goods to get to their desired locations. Some offer repacking services and long-term temperature-controlled storage.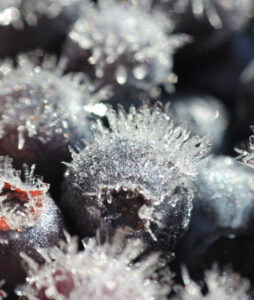 Cold Storage Warehouse Challenges
Temperature – Maintaining consistent temperatures from receiving to dispatch
Ventilation – Avoiding ice and condensation on food
Sanitization – Managing spills or leakage from food to prevent microbes
Employees – Keeping employees warm in cold indoor temperatures; preventing hypothermia
Energy Costs – Managing fluctuating energy prices in addition to planning for the "net-zero by 2050" pledges of many countries.
As the goal of net-zero emissions by 2050 is particularly challenging to food production, many large food production companies are committed to the change. Del Monte's goals incorporate sustainable changes that can be made in cold storage warehouses including "adopting renewable energy," and "…capital investment in production operations to add automation and other technologies for improved efficiency and reduced waste…"
The Future of Cold Storage
According to the American Journal of Transportation, (AJOT)"…the trend among the young for the delivery of more fresh produce and other perishables to the home is not likely to stop even with a full return to pre-COVID status of traditional retail food stores." Data Bridge Market predicts that the cold storage market will "grow at a compound annual rate of 12.52%" between 2020 to 2028, seen by rising demand for chilled and frozen foods.
A change in consumer habits, which is likely to rise in the coming years, has also moved Third Party Logistics providers (3PLs) further into the cold storage sector. DHL, Amazon, XPO Logistics, and Ryder Supply Chain Solutions are the top four 3PL temperature-controlled warehouse players with hundreds of warehouses each according to AJOT.
Whether automation is a part of your own cold storage warehouse space, or if you use an external company or 3PL, automation can greatly decrease product waste and energy consumption. By organizing processes with an ERP system such as SimplyFood powered by Acumatica, you will be able to spot 'gaps' in various parts of your food and beverage business through the use of reliable dashboards that you configure to fit your goals.
Improve your shelf-life management system with SimplyFood ERP for food and beverage manufacturing. Let's talk.