What's in a name? Simply Food
Co-founder, Keith Barr explains why the company chose the name "simply food."
Coveys the brand – It's simple.

Easy to remember

"We wanted people to know that it is not as complicated as some of the discrete or process manufacturing software products that exist in the market. We wanted to communicate that it is easy to learn and use."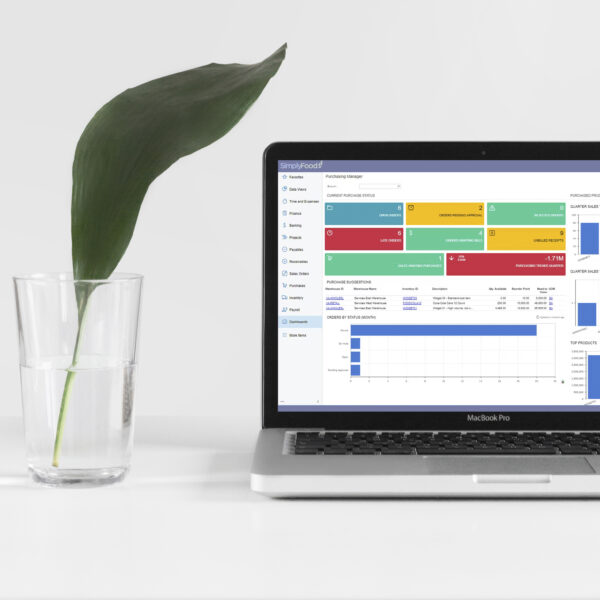 Everyone always wants to know how we chose the name SimplyFood. So what is in a name?
Picking a name for a product brand is probably more difficult than naming a child or even a pet. While we do food software, I have always assumed it is even more challenging for our food producing clients to pick brand names. I cannot imagine trying to come up with a name for the latest chocolate candy in a sea of existing chocolate candy brands. At least our competition in the software space is fairly limited.
In our case, then name selection really boiled down to the following:
The brand name is a reflection of the company. Of course nobody actually names their company "Complicated Corporation", but some of them probably should. However, in our case, that definitely does not fit.
The name of a brand has to tell you something about that product. In the case of SimplyFood Software, we wanted to convey the idea that our software is for food production companies. Hence the word "Food" in the name. Piece of cake so far.
It has to be something that is easy to remember, pronounce, and spell when typing a URL. So nothing like Simpli with and "i", or some alternate spelling for food. Easy is always better.
Now we needed to add a component that described something about the product. We wanted people to know that it is not as complicated as some of the discrete or process manufacturing software products that exist in the market. We wanted to communicate that it is easy to learn and use. So……to the dictionary I suppose.
Simply: without ambiguity : clearly : without embellishment : plainly : directly, candidly
That's it. That is our software offering in a word. Actually, that is our company in a word. Simply Food. That says it all.
That may seem quite easy, but of course there was more that went into the decision. In the end, however, SimplyFood just seemed the best natural fit for the message we wanted to get across with our brand.
Now selecting a logo. Whew, that will need to be its own article.